Promoting Software Freedom Development via Non-Profits
Bradley M. Kuhn
Saturday 11 August 2012
Follow along …
If you can't see the screen, the slides are at:

http://ebb.org/bkuhn/talks/FOSSCON–2012/nonprofit.html
(aka: http://ur1.ca/9xllk )
Javascript required.

Sources at: https://gitorious.org/bkuhn/talks/trees/master/FOSSCON–2012/
Who Am I?
President and Executive Director of Software Freedom Conservancy.

A 501(c)(3) not-for-profit charity dedicated to promoting, advancing, defending, and developing Free, Libre and Open Source Software.

And, yes, I used to work for the FSF …

… and I'm still friends with RMS and on FSF's Board.
A Brief Non-Profit Free Software History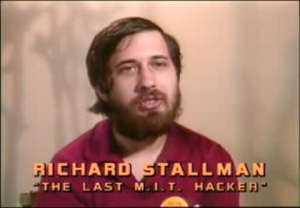 1984: GNU Manifesto.

RMS wrote in that GNU Manifesto:

"All sorts of development can be funded with a Software Tax"
"People with new ideas could distribute programs as [free software], asking for donations from satisfied users"
Some FSF History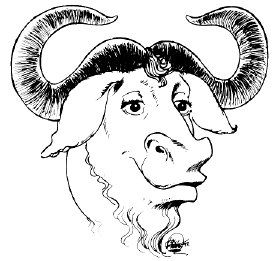 FSF-Employed Developers
1985–1997: FSF employs many developers:

Paul Rubin (GCC)
Jay Fenlason (awk, ld, etc)
Diane Barlow Close (documentation)
Roland McGrath (glibc, make)
Mike Rowan
Thomas Bushnell (tar, HURD)
Jim Blandy (Emacs, Guile)
Tom Lord (oleo, rx, Guile)
Melissa Weisshaus (documentation)
Lisa Goldstien (documentation)
Karl Heuer (Emacs)
Miles Bader (HURD)
Ian Murdock (Debian (yes, FSF funded 1st Debian (!)))
The Rise of the Volunteers
Most Free Software is written by volunteers …

… who are only such from the point of view of the projects.

The volunteers are usually paid for by for-profits

Red Hat, Google, IBM, etc.
For-Profit vs. Non-Profit
For-profits act in interest in shareholders.

501(c)(3) non-profits act in interest of the public good.

Software freedom is best when in public good.

Non-profit orgs (NPOs) are best place for software freedom.

NPOs can accept for-profit donations, but provide a firewall.
For-Profit-Employee "Volunteers"
Most code written by for-profit employees.

20% time is a boon to software freedom.
But codebases drift in directions of company's needs.

Some developers should be funded by non-profits,

to mitigate dangers of for-profit control.
---
It's the duty of all Free Software developers to steal as much time as they can from their employers for software freedom.
— Jeremy Allison, Director, Conservancy & Co-Founder, Samba Project
What Can NPOs Do?
Collect (USA-tax-deductible) donations for a project.

both individual and corporate.

Distribute that money to advance project (and public good).

Make sure project isn't controlled by for-profit interests.

Help leadership with non-technical decisions.
Organization Proliferation
Too many NPOs will confuse donors.

Each needs board of directors, incorporation, meetings, IRS filings.

Hackers end up doing work they hate.

Less Free Software gets written.
Aggregating Under Umbrella
Conservancy is designed as one organization.

Composed of many different projects.

Each has its own funds.

One board of directors & one non-technical governance structure.
Funding Through Conservancy
Travel to conferences.

Handling Google SoC.

Conference invoicing and contracts.

Stipends and paid development contracts for developers.

Fiscal oversight.
Conservancy Success: Twisted
Throughout 2008 and 2009, Twisted needed Jean-Paul Calderone's attention to bugsquashing and maintenance.

Twisted community sought major corporate donors and many individual ones.

Contract was funded for part-time work for Jean-Paul.

We're talking about having him start up work again soon.
Conservancy Success: Mercurial
---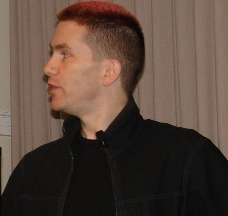 I'm funding myself doing Linux kernel-space development contracts, but it slows down Mercurial because of the brain context switch to Python userspace.
— Matt Mackall, Mercurial Maintainer (in April 2010)
---
April 2010: Matt asked if Conservancy to handle donations to fund his Mercurial work.

Conservancy drafted a proposal.

Matt's was fully funded by donors 2010–04 through 2012–06.
Conservancy Success: PyPy
PyPy has launched three initiatives to fund specific projects in PyPy.

Py3k and Numpy have each individually raised $42,000.

Software Transactional Memory has raised $21,500.

Conservancy is funding four developers.
More Info / Talk License
URLs / Social Networking / Email:

Conservancy: sfconservancy.org & @conservancy
Me: faif.us, ebb.org/bkuhn & @bkuhn (identi.ca only)
Slides at: ebb.org/bkuhn/talks & gitorious.org/bkuhn/talks (source)

Please donate: sfconservancy.org/donate/ or Conservancy's projects' sites.
Presentation and slides are: Copyright © 2010, 2011, 2012 Bradley M. Kuhn, and are licensed under the Creative Commons Attribution-Share Alike (CC-By-SA) 3.0 United States License.

Some images included herein are ©'ed by others. I believe my use of those images is fair use under USA © law. However, I suggest you remove such images if you redistribute these slides under CC-By-SA-USA 3.0.