Software Freedom Conservancy: Non-Profit Infrastructure For FLOSS
Bradley M. Kuhn
Thursday 27 October 2011
Why Did People Write Free Software?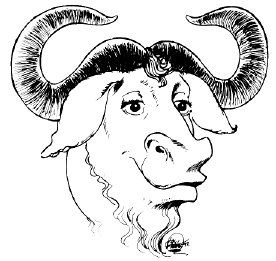 The Danger of Our Success
Where Things Are Heading
FLOSS slowly goes toward for-profit corporate interest.

Or, it's purely thrown over the wall.

At corporate whim
cf: Android delayed release

Project decisions are made by companies.
Software Freedom Governance?
Corporate sponsorship are common.

For-profit control of projects can be dangerous.

Fedora vs. Ubuntu

loss leader products to upsell RHEL, etc.
Danger of For-Profits
For-profits act in interest in shareholders.

Those who care most about software are usually not shareholders.

Interests only align sometimes with community.
Non-Profits are Different
USA 501(c)(3) non-profits act in interest of the public good.

similar to: Stichting in Netherlands or 1901 non-profit association in France

Software freedom is best when in public good.

Non-profit orgs (NPOs) are best place for software freedom.
What Can USA NPOs Do?
Collect (USA-tax-deductible) donations for a project.

both individual and corporate.

Distribute that money to advance project (and public good).

Make sure project isn't controlled by for-profit interests.

Help leadership with non-technical decisions.

Neutral ground when corporations sponsor.
Organization Proliferation
Too many NPOs will confuse donors.

Need a board of directors, incorporation, meetings, IRS filings.

Hackers end up doing work they hate.

Less Free Software gets written.
Aggregating Under Umbrella
Conservancy is designed as one organization.

Composed of many different projects.

Each has its own funds.

One board of directors, one non-technical governance structure.
Funding Through Conservancy
Travel to conferences.

Handling Google SoC and other philanthropy programs.

Conference invoicing and contracts.

Stipends and paid development contracts for developers.

Fiscal oversight.
How to Join?
Looking for established projects.

Relatively informal process.

Email info@sfconservancy.org

6–8 month signup lead time.
More Info and This Talk's License
URLs / Social Networking / Email:

Conservancy: sfconservancy.org & @conservancy
Me: ebb.org/bkuhn & @bkuhn (identi.ca only)
FSF Licensing Site: fsf.org/licensing
Report GPL violations: <compliance@sfconservancy.org>
Slides at: ebb.org/bkuhn/talks & gitorious.org/bkuhn/talks (source)
Copyright © 2010, 2011 Bradley M. Kuhn.


These slides, this talk, and audio/video recordings thereof are licensed under the Creative Commons Attribution-Share Alike 3.0 United States License.