Non-Profit Centers for FLOSS Development
Bradley M. Kuhn
Sunday 15 September 2013
My History
In a CS PhD program at University of Cincinnati (1997-2000).

Dropped out with a Master's to do policy work for Free Software Foundation (on its Board these days).

Worked at various non-profits.

Now I run a 501(c)(3) fiscal sponsor non-profit, called Software Freedom Conservancy.

I'm not a researcher; I'm a policy wonk & software freedom advocate.

No, I didn't do a study to come to my policy conclusions.
A Brief Non-Profit Free Software History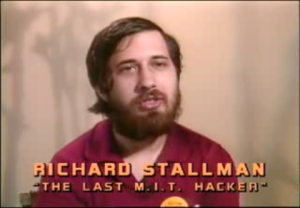 1984-09-27: GNU Manifesto.

RMS wrote in that GNU Manifesto:

"All sorts of development can be funded with a Software Tax"
"People with new ideas could distribute programs as [free software], asking for donations from satisfied users"

A non-profit model for the community was planned from the start.
Some FSF History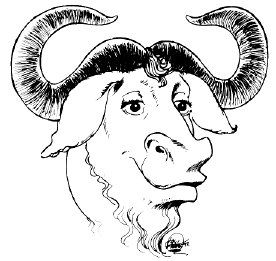 The Rise of the Volunteers
Most Free Software is written by volunteers …

… who are only such from the point of view of the projects.

The volunteers are usually paid for by for-profits

Red Hat, Google, IBM, etc.
The Rise of "Open Source"
Open Source, that thing most of you study, is just a business phenomena.

It's a concept specifically designed as an amoral alternative to software freedom politics.

For-profit companies always prefer the amoral.

I'd love to see the areas of academics that relate most to software freedom engaged:

Political Science
Philosophy
For-Profit vs. Non-Profit
For-profits act in interest in shareholders.

501(c)(3) non-profits act in interest of the public good.

Software freedom is best when in public good.

Non-profit orgs (NPOs) are best place for software freedom.

NPOs can accept for-profit donations, but provide a firewall.
For-Profit-Employee "Volunteers"
Most code written by for-profit employees.

20% time is a boon to software freedom.
But codebases drift in directions of company's needs.

Some developers should be funded by non-profits,

to mitigate dangers of for-profit control.
---
It's the duty of all Free Software developers to steal as much time as they can from their employers for software freedom.
— Jeremy Allison, Director, Conservancy & Co-Founder, Samba Project
What Can NPOs Do?
Collect (USA-tax-deductible) donations for a project.

both individual and corporate.

Distribute that money to advance project (and public good).

Make sure project isn't controlled by for-profit interests.

Help leadership with non-technical decisions.
Why Do We Need Non-Profits?
What's wrong with for-profits?

that duty to shareholders gets in the way.
at best, business interest merely accelerates pace.
at worst, it distorts the community into trade-association thinking.

Only non-profits can view community, sharing, helping, and learning as paramount.

True control by for-profit companies will kill the gravy train.

No, I can't prove that with data.
But ∃ plenty of anecdotes & …
… my 20 years of intuition, FWIW.
Quick Analogy

Which, I admit, is perhaps a pathetically thin pretext to put a photo of my dogs in this presentation.
The Pet Industry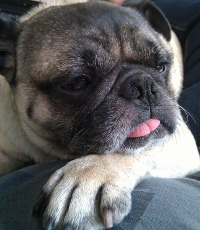 For-profit companies abound …

pet food, veterinarian clinics, pet stores.

Some have non-profit equivalents, but why?

pet stores historically biggest puppy mill purchasers.
non-profit shelters & rescues provide morally centered method for pet acquisition.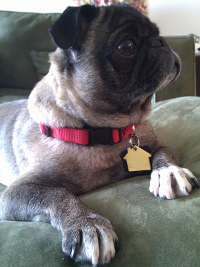 For-profit companies adapt:

donate pet food to shelters.
host pet adoption events at pet stores.

Puppy mills would be norm w/out NPOs.

& proprietary software exploitation'd be norm w/out healthy Free Software NPOs.
A Very Few Words On Licensing
More Info / Talk License
URLs / Social Networking / Email:

Conservancy: sfconservancy.org & @conservancy
Me: faif.us, ebb.org/bkuhn & @bkuhn (pump.io clients only)
Slides at: ebb.org/bkuhn/talks & gitorious.org/bkuhn/talks (source)

Please donate: sfconservancy.org/donate/ or Conservancy's projects' sites.
Presentation and slides are: Copyright © 2010, 2011, 2012, 2013 Bradley M. Kuhn, and are licensed under the Creative Commons Attribution-Share Alike (CC-By-SA) 3.0 United States License.

Some images included herein are ©'ed by others. I believe my use of those images is fair use under USA © law. However, I suggest you remove such images if you redistribute these slides under CC-By-SA-USA 3.0.